The Lyell Centre news archive
Our new postgraduate degrees MSc Global Environmental Change and Policy and MSc Marine Resource Management and Policy have now launched — 14/01/2022
Survey tool underestimating damage from fish farming and platforms — 22/04/2021
Female gannets go the extra mile to feed chicks — 09/03/2021
BGS to support novel scientific ocean drilling expedition to explore Arctic Ocean paleoceanography and climate — 18/02/2021
New groundwater maps reveal interesting patterns about Africa's water security — 16/02/2021
Lyell Centre professor 'Braves the Shave' for Macmillan Cancer Support — 24/11/2020
Lyell Centre to lead Vietnam coastal plastic project — 18/11/2020
BGS, in partnership with Cathie, have been awarded a ground model contract for two offshore wind farms — 30/10/2020
Professor appointed President of leading geoscience organisation — 30/10/2020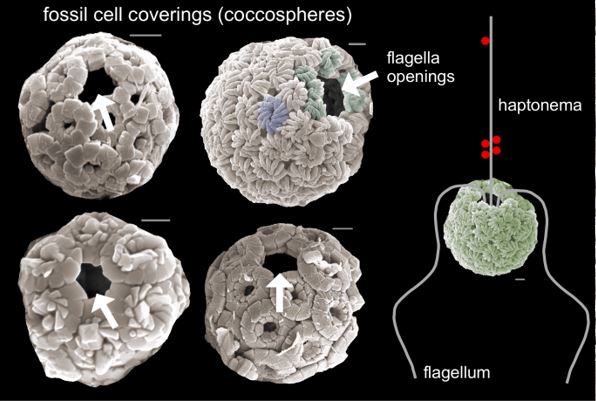 Marine plankton hunt to survive mass extinction — 30/10/2020
New resource to improve accuracy and consistency of seabed characterisation — 21/10/2020
Mining waste may be too sharp for Norwegian fjord marine life — 06/10/2020
Climate change threatens survival of Scotland's maerl beds — 15/09/2020
The Lyell Centre opens its doors for a special virtual weekend — 14/09/2020
Impact of the ocean skin layer on greenhouse gas exchange in the ocean to form major research project — 04/09/2020
Home of Adam Smith to host radical thinking sessions on how to mitigate climate crisis — 02/09/2020
Lyell Centre and Heriot-Watt scientists join project to understand and minimise impacts of collecting minerals from the deep sea — 25/08/2020
Research findings from seven-year groundwater research programme revealed in new film — 29/07/2020
Earthquakes could be better predicted with new model — 27/07/2020
Scientists identify hidden landslides beneath Scottish lochs — 22/06/2020
Microorganisms help plants reduce their alcohol output — 18/05/2020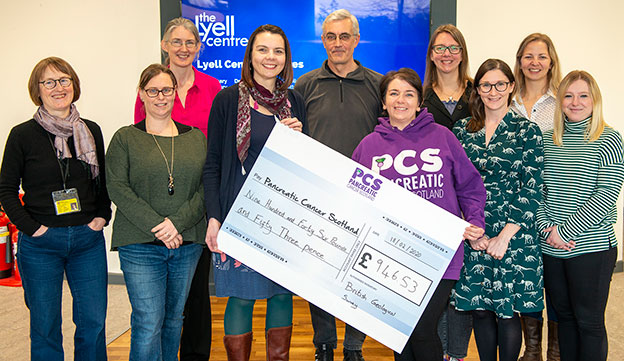 Caring Lyell Centre staff raise funds for Pancreatic Cancer Scotland — 21/02/2020
Meet our scientists at Doors Open Day on Saturday 28 September 2019 — 23/09/2019
Leading scientist secures £1.2m to advance vital research on climate change and its impact on the world's oceans — 20/09/2019
Lyell Centre holds GeoEnergy Symposium — 03/09/2019
Rear Admiral Tim Lowe, CBE visits the Lyell Centre — 16/08/2019
Professor John Ludden, CEO of the British Geological Survey, to join The Lyell Centre — 28/06/2019
The Lyell Centre's Dr Andrew Sweetman explains the work of his team to visitors from Akvaplan-niva — 13/06/2019
Richard Lochhead, Minister for Further Education, Higher Education and Science, visits the Lyell Centre — 29/05/2019
Lyell Centre Hosts Parliamentarian — 28/02/2019
BGS and Heriot-Watt scientists join £20million programme to tackle threats to world oceans
Dr Tracy Shimmield appointed as Lyell Centre Director — 08/01/2019
British Geological Survey exhibition brings science to life through art and storytelling — 05/11/2018
Lyell research fellow recreates deep-sea conditions from the last ice age — 18/10/2018
Meet our scientists at Doors Open Day — 24/09/2018
BGS welcomes Ólafur Ragnar Grimsson to the Lyell Centre — 06/09/2018
Lyell research fellow helps uncover earliest known production of cheese — 05/09/2018
Old coal mine to become green heat research hub — 29/08/2018
Invisible barrier on ocean surface reduces carbon uptake by half — 29/05/2018
Other news
Lyell Centre's Andrew Sweetman and his team have discovered that a deep sea mining zone hosts CO2-consuming bacteria
Scientists have discovered that bacteria in the deepest parts of the seafloor are absorbing carbon dioxide and could be turning themselves into an additional food source for other deep-sea life.
Lyell Research Fellow Dr Babette Hoogakker was awarded the Philip Leverhulme Prize in October.
The Philip Leverhulme Prize recognises the achievement of outstanding researchers whose work has already attracted international recognition and whose future career is exceptionally promising. Dr Hoogakker has received £100,000 which can be used over two or three years to advance her research. She intends to use the money towards a studentship. Please see our Vacancies page for the link to the PhD project: "Ocean carbon cycling, novel insights from planktonic foraminifera".
Marine Benthic Ecology, Biogeochemistry and In Situ Technology Group blog
Two Heriot-Watt students from the Lyell Centre are on a voyage of discovery to the deep sea and are blogging about it as they sail 7000 miles from Ecuador to Fiji to study deep sea scavengers in an area targeted for deep sea mining.
€1 million award to assess risks of leakage from carbon storage sites
Researchers at the Lyell Centre and the Institute of Petroleum Engineering have been awarded €1M to analyse and quantify CO2 leakage risks during carbon capture and storage (CCS). The DETECT project, in partnership with Shell, RWTH Aachen University and Risktec Solutions, will integrate laboratory, field, model and reservoir scale understanding of these risks with a total funding volume of €2.7M. This project is part of the growing Geoenergy initiative in collaboration with the British Geological Survey and the Lyell Centre for Earth and Marine Science and Technology, where we are mapping our existing petroleum engineering and geoscience expertise to new subsurface energy production and storage challenges, to support the transition to a sustainable low-carbon energy society.
Deep ocean research from Heriot Watt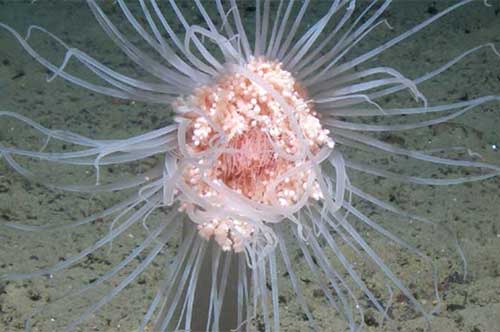 23 February 2017: Deep oceans face starvation by end of century. The deep ocean floor, earth's largest habitat, will be starved of food by the end of this century, scientists have warned.
Dr Andrew Sweetman says:
"The rate of change underway in our oceans is faster than at any point we know of in geological history."
Chancellor of the Exchequer visits The British Geological Survey in Scotland.
The Chancellor of the Exchequer, The Rt Hon Philip Hammond MP, visited The British Geological Survey (BGS) at The Lyell Centre in Edinburgh on 01/12/2016 as part of his visit to Scotland. The visit, which followed an extra £800 million infrastructure funding for the Scottish Government, took part in the brand new George Bruce Building which houses the state of the art Rock Drill 2 (RD2).
Read more about the Chancellor's visit
Official opening | 18 October 2016
The Lyell Centre was officially opened on 18 October 2016 by John Swinney, the Deputy First Minister of Scotland.
Here are the posters created for The Lyell Centre opening event that show some of the research areas the centre will be focusing on.
Vision and strategy
Technology facilitating innovation
Climate, life and surface environments
Water and life in subsurface environments
Energy from the earth
Risk, hazards and uncertainties
Past events
GeoEnergy Symposium at The Lyell Centre
2-3 September 2019
The Lyell Centre (BGS and Heriot-Watt University (HWU)) is holding our first GeoEnergy Symposium at the HWU campus in Edinburgh on 2nd and 3rd September 2019. The symposium will bring together key players from industry, academia and government to discuss a range of GeoEnergy-related research.
The symposium will run from 12:00 on 2nd September until 14:00 on the 3rd, and will feature sessions on: Carbon Capture and Energy Storage; Oil and Gas; Geothermal Energy; and Machine Learning Applications. More information can be found here.
Registration is free. Please register through Eventbrite by COP on 31st July. There will also be a conference dinner free of charge for those attending.
Doors Open Day at The Lyell Centre
Saturday 29 September 2018 | 10am-4pm
The Lyell Centre opened its doors to the public on Saturday 29 September 2018 as part of the Doors Open Days programme co-ordinated by the Scottish Civic Trust.
Robots, smartphone microscopes, a marine touch tank, dinosaurs and a 3D visualisation suite are just some of the amazing things you encountered, when Scotland's marine and earth science centre opened its doors!
Our scientists were on hand to chat about their research, give a variety of short talks plus lots of hands-on activities occurred.
In pictures; the Lyell Centre at the Edinburgh Science Festival in the Oriam
International Women's Day at the Lyell Centre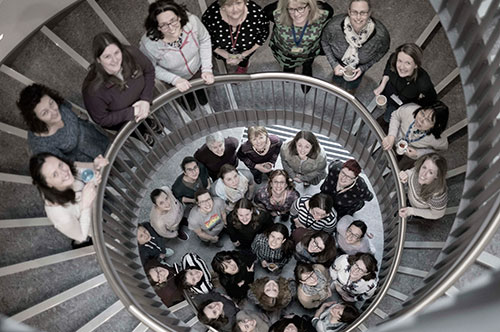 On 8 March 2018, the Lyell Centre celebrated International Women's Day. It is a global day celebrating the social, economic, cultural and political achievements of women. The day also marks a call to action for accelerating gender parity. Women from across the Lyell Centre have taken the time to inspire the next generation.
Lyell Centre 'Research Connect' event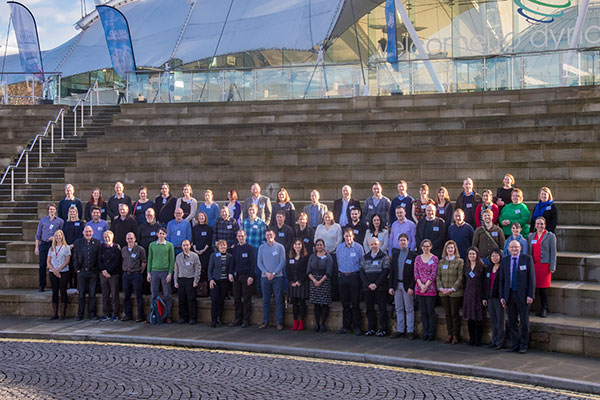 More than 70 research leaders from Heriot-Watt University and the British Geological Survey have taken part in a 'Research Connect' event as part of the research and innovation activities of the Lyell Centre.
57th British Sedimentological Research Group AGM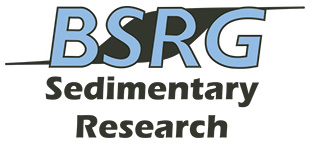 The 57th BSRG Annual General Meeting was held in the city of Edinburgh from 16–19 December 2018. This was a joint invitation from Heriot-Watt University (HWU), the British Geological Survey (BGS Edinburgh) and the newly-formed Lyell Centre. In addition to the complete range of sedimentary topics, we offered a special focus on 'Applied Sedimentology for the 21st Century'.
Stimulating exploration in frontier areas of the UKCS: a collaborative project on the Palaeozoic
8 May 2017: Students and staff members from Heriot-Watt Institutes of Petroleum Engineering (IPE) and Life & Earth Sciences (ILES) joined members of the British Geological Survey (BGS) to attend an AAPG Student Chapter Chapter Distinguished Lecture Series presentation delivered by BGS Geologist, Dr Alison Monaghan on 24 April. Find out more about the 21st Century Exploration Roadmap (21CXRM) Palaeozoic Project.